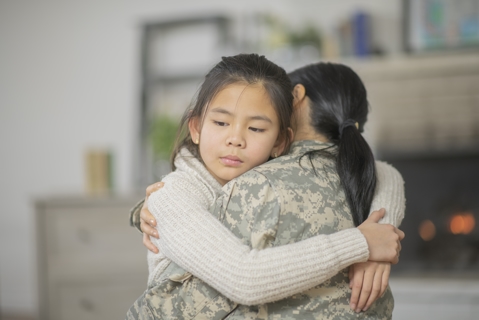 A divorce is never easy. When one or both of the divorcing spouses are in the military, however, the process can become even more complicated.
We discuss the ins and outs of a military divorce so you know how to protect your rights.
How a Military Divorce is Different
A military divorce has two distinct types, including the following:
Divorce involving service members who are actively serving in the military

Divorce involving former service members who have retired
Each type of military divorce has unique factors that must be considered, including the distribution of the spouses' military pension. This is why it's in your best interest to work with an experienced family law attorney who can ensure you receive everything that's rightfully yours.
In addition to the pension, there are several other characteristics that make a military divorce different from a traditional divorce.
Child Custody While on Active Duty
The Florida courts will always prioritize the best interest of the child in terms of child custody and timesharing agreements. This means that you may be granted custody of your child even if you are currently serving abroad.
The 10/10 Rule
According to the "10/10 rule," an ex-spouse of a military member may receive direct retirement payments through the Defense Finance and Accounting Service (DFAS). This only holds true if the spouses were married for at least 10 years with 10 years of overlapping military service.
Considering a Divorce? Contact Us Today
If you are currently or have ever been in the military and you would now like to pursue a divorce, our Jacksonville family law attorneys are here to help. Our team is well-versed in Florida's military divorce laws, and we're here to help you recover everything to which you're entitled.
Contact Owenby Law, P.A. at (904) 770-3141 to learn how we may assist you.