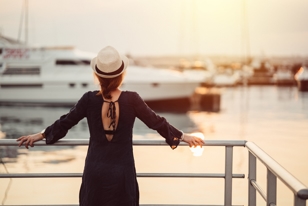 It can be more difficult to determine property division in a high net worth divorce than in a traditional divorce. This is why it's in your best interest to work with an experienced family law attorney who is knowledgeable in your state's laws so you do not lose anything that is rightfully yours.
High Net Worth Divorce in Florida
While there is no official definition for a "high net worth divorce," most legal professionals consider a divorce to fall under this category if the following are true:
The shared marital value exceeds the state's estate tax limit

The estate includes a home or similar piece of real estate

One or both spouses are considered publicly famous

One or both spouses own a business
Collecting Evidence to Protect Yourself
There is no doubt that much is on the line in a high net worth divorce. As such, it's vital that you and a qualified attorney collect the evidence you need to protect your rights. Examples of evidence that may be useful in a high net worth divorce include the following:
Receipts for any expensive property you purchased

Paystubs to show proof of retirement funds

Bank statements that show your contributions to the family's bill payments
Seeking a High Net Worth Divorce? We're Here to Help
If you're considering undergoing a high net worth divorce, our Jacksonville family law attorneys are here to help. We're prepared to put our 125+ years of combined experience to work to protect your financial assets.
Contact Owenby Law, P.A. at (904) 770-3141 to learn how we may assist you.