Owenby Law, P.A. recently helped out a U.S. Command Sergeant Major serving overseas in need of veteran's benefits. After resolving the matter at hand, our firm received a heartfelt letter of appreciation from Camp Arifjan, Kuwait.
As a token of the soldier's gratitude, Owenby Law, P.A. was presented with a Flag of the United States of America, which was flown in our honor on July 4, 2014 and September 11, 2014 above the 108th Sustainment Brigade Headquarters in Camp Arifjan, Kuwait. We are humbled by this incredible honor and are pleased that we could be of assistance to this fine soldier.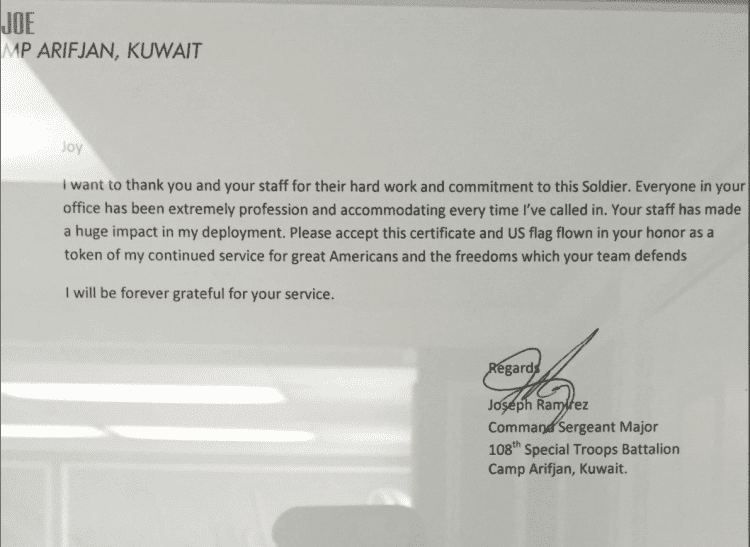 At Owenby Law, P.A., we handle a lot of cases. While each one is different, one thing that remains the same is our commitment to helping our clients achieve success. Access to legal services is part of what makes America great, and we are honored to be a part of that.
Seeking counsel for a veteran's benefits or family law matter? We invite you to contact our firm with questions. Schedule a free initial consultation when you call (904) 770-3141.