Jacksonville Probate Attorneys
Questions About Probate? Call Owenby Law, P.A. for Help:
(904) 770-3141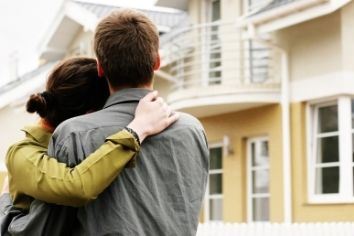 After the death of a family member, there may be a million questions running through your mind, including: Should I keep paying the mortgage? How do I get the house in my name so I can sell it? How do I access a checking account if I'm not listed as a beneficiary? Is my homestead exempt from creditors?
If you have had a death in your family, the compassionate and highly qualified team at Owenby Law, P.A. can personally guide you through the probate process.
Helping You Through Probate
Notorious for being lengthy and complex, the probate process divides or distributes your loved one's property pursuant to their will or by the laws of intestacy in Florida. Let Owenby Law, P.A. take the burden off you and your family during this difficult time by assisting you with all of your probate needs. Our Jacksonville probate lawyers will do everything possible to help preserve your loved one's estate.
The Four-Step Probate Process
#1: Filing the Petition and Giving Notice to Beneficiaries
To begin the probate process, a person must file a petition with the probate court. The person must choose between admitting the will to probate and appointing an executor, or appointing the administrator of the estate if no will exists. In addition, it is required that the notice of the hearing is given to the beneficiaries and heirs of the decedent. If an heir or beneficiary does not agree with the petition, they can object in court.
#2: Adhering to Appointment by the Court
A personal representative must provide written notice to any creditors of the estate. If a creditor wishes to make a claim on any of the estate's assets, they must do so in a specified window of time. Additionally, complete inventory should be taken on any real property, bonds, stocks, business interests, and other assets. In some cases, an independent appraiser can be hired in order to appraise any non-cash assets.
#3: Understanding What the Estate Must Pay
During this step, a personal representative must decide which of the creditor's claims are legitimate. From there, the personal representative must pay those claims and any other final bills of the estate. In some cases, a personal representative is allowed to sell the estate's assets in order to meet the obligations of the decedent. Once this step has been completed, they can begin transferring assets to beneficiaries.
#4: Transferring Assets to Beneficiaries Listed in the Will
A personal representative will petition for the transfer of remaining assets to the beneficiaries listed in the will. If the will states that a trust must be created for the benefit of a spouse, incapacitated family member, or minor, the money is moved to the trustee. When the petition is granted, a personal representative can determine deeds for transfer stock, property, and may choose to transfer property or liquidate assets.
Can Probate Be Avoided?
Having a will is not enough to avoid probate. When you pass away, all of the assets that you intend to pass on to your beneficiaries are subject to probate.
The probate process can be both tedious and time consuming, sometimes taking as long as three years to resolve. Not only does this mean that your family can be forced to wait for an extended length of time, but probate can also be an expensive affair. This can be problematic if your family is relying on the income from your estate.
The process also involves extensive documentation and paperwork that will eventually become a part of public records. If you value personal privacy, probate is something you will want to avoid. The following are three ways to avoid probate.
#1: Create a Revocable Living Trust
A living trust allows your trustee to transfer your property and possessions to family members without having to undergo probate litigation. This will help your family save on inheritance fees and also speeds up the transfer process. An experienced attorney can help you set up a living trust that specifies your inheritors.
#2: Change Your IRAs & Other Personal Accounts into Pay-On-Death Accounts
To do this, simply fill out a form indicating your chosen beneficiary. Your money will then be transferred to the designated beneficiary upon your death. In some states, you can do the same thing with vehicle registrations.
#3: Establish Joint Ownership
Property that is jointly owned does not need to go through probate. Instead, jointly owned properties automatically pass on to the surviving owner. This is one of the easier ways to avoid probate because it doesn't require a lot of paperwork. The following are types of joint ownership that can be used to avoid probate:
Joint Tenancy
Tenancy by the Entirety
Community Property
Do you have more questions about ways to avoid probate? Contact our estate planning attorneys at Owenby Law, P.A. to find out how we can help you.
Contact Owenby Law, P.A. for Your Free Initial Consultation
If you are facing difficulties with the probate process, get in touch with a Jacksonville probate attorney right away. We will take the time to understand the details of your situation so that we can streamline the process for you. We understand these times can be difficult, which is why we are here to guide you.
At Owenby Law, P.A., our team is passionate about letting you heal while we handle all of the complicated legal matters.
With more than 20 years of experience to our name, our firm is confident in our abilities to help you resolve your probate matter in the most effective and favorable manner available. Our goal is to protect your family's interests so that you can focus on spending time with your loved ones instead of having to be consumed by probate issues. Let us help you move on with your life by first getting past probate.
To schedule your free initial consultation, contact Owenby Law, P.A. online or call (904) 770-3141. Backed by 125 years of combined experience, we are ready to stand by your side.