Anthony Cooper
Associate Attorney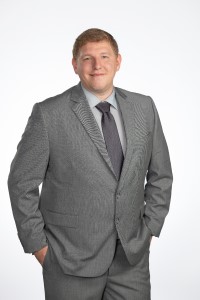 Anthony Cooper brings a clear perspective to Owenby Law, P.A. as an associate attorney who gives each case his all for our clients. Our law firm is founded on providing each and every client with optimal and personalized representation and guidance for their family law and divorce cases. Anthony is able to see cases from multiple angles, allowing us to better fulfill this goal.
He also has impressive experience as a certified legal intern and a student clinician at the Trust and Estates Clinic in Jacksonville, Florida. In this role, he was tasked with composing estate planning forms, advanced directives, durable powers of attorney, living wills, healthcare surrogate forms, and much more. Anthony also helped draft wills, testamentary trusts, and special needs trusts for clients.
He completed his Juris Doctor from Florida Coastal Law School and participated in a study abroad program that took him to Universite d'Auvergne Clermont-Ferrand in Cleront-Ferrand, France. Anthony can also assist with intricate legal matters due to his certification as a Florida Notary Public.
Education
Florida Coastal School of Law, J.D., Pro-Bono Honors
Universite d'Auvergne Clermont-Ferrand
University of North Carolina Greensboro, B.A.
Bar Admissions & Memberships
Florida State Bar
Jacksonville Bar Association
Florida Notary Public