Jacksonville Estate Planning Attorneys
Helping Florida Residents with Estate Plans, Wills & Trusts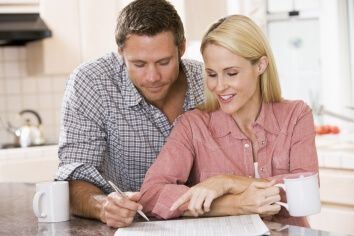 It is always wise to ensure that you and your family will be taken care of if something unexpected were to happen to you.
While it is easy to put off things that don't impact you today, it is important to make sure that the right decisions have been made for your estate's future. When you work with Owenby Law, P.A., there's no need to fear the legal process ahead – we can answer all of your questions.
Our Jacksonville estate planning lawyers routinely assist clients with wills, trusts, and all other estate plan matters. Contact us today for help at (904) 770-3141.
As a full-service estate law firm, we are intent on working closely with the individuals and families we represent. We understand that every situation is unique and that each demands personalized service in order to create plans that are efficient and effective in regard to the transfer of property.
We also assist clients in evaluating matters related to finances and health care, including living wills and durable power of attorney. Through experienced estate planning, we aim to help clients avoid probate and the burdens the probate process can create.
What Type of Estate Planning Tools Are Right for You?
Living Will – This tool clearly establishes your health care plans and future medical needs while you are still alive.
Wills – A will enables you to determine how your assets will be distributed and who will manage the distribution.
Trusts – Creating a trust can ensure your assets are passed on to beneficiaries in an efficient and reasonable manner.
Durable Power of Attorney – This can be established to provide oversight of your assets if you become incapacitated.
Health Care Surrogate – You give another person the power to make decisions about medical care during your incapacity.
Guardianship – Establishing a guardianship can ensure your children are cared for if you become incapacitated.
End-of-Life Planning for Medical Care & Financial Affairs
Durable Power of Attorney
A durable power of attorney is designed to make it possible for someone to manage your financial affairs.
If you are uneasy about giving someone else immediate power to manage your finances, durable powers of attorney can be drafted to become effective only upon your incapacity. This way, you can designate someone to buy and sell real estate, write checks on your behalf, and sign your tax returns.
These are just a few of the powers a durable power of attorney can grant. A durable power of attorney does not, however, cover your health or medical care issues. For that, a living will and health care surrogate will be required.
Health Care Surrogate
Designation of a health care surrogate would also allow you to name someone to make health care decisions on your behalf should you become incapacitated.
A health care surrogate actually appoints a person or persons to make decisions on your medical treatment in the event you are unable to do so.
You may appoint:
One person or multiple people
Alternates in the event your first choice is unable to act on your behalf
When it comes to medical treatment and making decisions about life-sustaining treatment, the person you designate would be able to consent, refuse consent, or withdraw consent.
Living Will
If you do not want to put someone in the difficult position of making the decision to withdraw or withhold life-sustaining treatment, a living will can take that decision out of their hands.
A living will indicates what situations you wish to receive medical treatment; for example, whether or not you wish to remain on life support if you are in a vegetative state. This document generally allows you to specify which situations you wish to be provided life sustaining care and in which situations you do not.
It is also wise to include HIPAA release language, which will allow a person of your choosing to obtain medical information about you.
The health care surrogate may not be provided access to your medical records without a HIPPA release, and without those records, he or she may not be able to make the proper determinations regarding your medical care.
The Benefits of Wills & Testaments
The most common estate planning document is the last will and testament.
This document will allow you to:
Appoint an executor or personal representative to handle your affairs upon your passing.
Determine how your assets shall be distributed upon your death.
Appoint a guardian or guardians for minor children in such a situation.
If you are married and or have minor children, there are restrictions on your distribution, but these situations should be discussed with your attorney prior to drafting your last will and testament.
While many people do not wish to consider death, it is generally in everyone's best interest to plan ahead and make sure all situations are covered.
No one knows what tomorrow will bring and by having your estate planned, you will have peace of mind that you and your loved ones are covered for every situation possible.
Protect Your Loved Ones – Contact Owenby Law, P.A. for Help
In the long-term, it is important to give estate planning your prompt attention as it can save you and your family considerable time and money. With that in mind, do not hesitate to reach out to our estate planning firm in Jacksonville, FL with any questions or concerns. It's time to let Owenby Law, P.A. take the burden off of you and your family during this complicated time by assisting you with all of your legal needs.
Contact a Jacksonville estate planning lawyer at Owenby Law, P.A. for reliable help. Your initial consultation is free! Call (904) 770-3141.