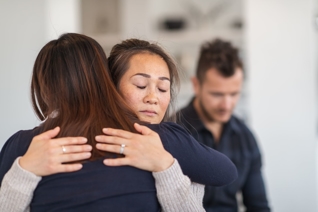 Divorce is a trying time—emotionally and financially. During this process, it's important for you to remember to care for yourself and seek the support you need. This can help improve your mental and physical health and, in turn, make the divorce process less stressful for you.
Below, our Jacksonville family law attorneys discuss three ways to support yourself during a divorce.
#1. Reach Out to Family and Friends
Do not shut yourself off during a divorce. Now is the most important time for you to reach out to those closest to you for emotional support. It is likely that you will speak with someone who has gone through the same experience and can provide you with valuable advice.
#2. Take Care of Your Physical Needs
Although it may seem like the last thing you want to do during this trying time, getting out and getting fresh air and exercise is one of the best things you can do for your physical and mental health. Doing so may give you the time and space you need to take a fresh approach and bring a more positive attitude to the situation.
#3. Keep Communication Simple
Communicating with your soon-to-be-ex can make the divorce process overwhelming. Try to communicate with them only through your attorney or, if you do need to speak with them directly, keep the communication simple and respectful—as you would a business relationship. These methods of communication are the easiest ways to avoid hurt feelings and feelings of hopelessness during the process.
Want to End Your Marriage? We're Here to Help
If you would like to end your marriage, our Jacksonville family law attorneys are here for you. Our team takes a unique approach to every divorce, and we will work with you to make the process as easy as possible.
Contact Owenby Law, P.A. at (904) 770-3141 to schedule a consultation.