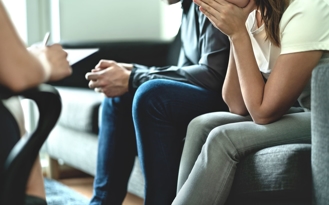 Most of the time, a divorce is not agreed upon mutually by both spouses. As such, one spouse may be resistant to the divorce process.
Below, our Jacksonville family law attorneys discuss what happens when one spouse doesn't want a divorce.
The Florida Divorce Process
Once you decide you want to pursue a divorce, your spouse does not have much power to halt the process.
In Florida, your divorce process would look similar to the following:
You must prove your marriage is "irretrievably broken." Florida has abolished all other forms of fault as a ground for a divorce.

You must prove the marriage existed and that one party has been a Florida resident for six months preceding the filing.

You will then file a petition for a dissolution of marriage.

Your spouse has 20 days after being served to answer the petition. Your spouse may choose to include a counter-petition and raise any additional issues that your petition did not address.

Each party must provide financial documents and a financial affidavit to the other within 45 days of the petition being served.

You and your spouse may attend mediation sessions to settle your divorce without going to court.

If mediation is unsuccessful, you and your spouse may attend a final hearing in which a judge makes the final decision on any contested issues.
As such, it is impossible for your spouse to hold up the divorce proceedings once you have started them. They are obligated by state law to answer your petition within 20 days of being served, and to provide the required financial documents within 45 days after that.
Considering a Divorce? We're Here to Help
Although the aforementioned steps make a divorce seem simple, there are many nuances to divorce agreements that an experienced family law attorney should review for you. A poorly executed divorce agreement can jeopardize your financial well-being and visitation rights down the line.
Contact Owenby Law, P.A. today at (904) 770-3141 to schedule a free initial consultation with our team.