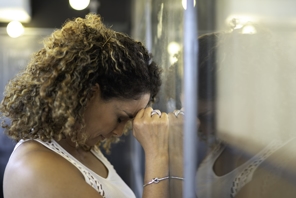 Separating from a spouse is never easy. But when that spouse is abusive—physically, emotionally, financially, or in some other form, the process can be even more difficult.
Below, our Jacksonville family law attorneys discuss how domestic violence may affect a divorce.
You Must Take Steps to Ensure Your Safety
Domestic violence refers to any assault, battery, stalking, kidnapping, false imprisonment, or any criminal offense resulting in physical injury or death of one household member by another.
While the state of Florida takes a hard stance against domestic violence, countless men and women feel like they must stay in abusive relationships out of fear for the repercussions of leaving.
If you find yourself in this situation, you have several options to separate from your spouse while ensuring your own safety.
Obtain a Protective Order
If you live in Florida, the first step would be to ask the court for a protective order prohibiting domestic violence. In determining whether you have reasonable cause to believe you are in imminent danger of becoming (or already are) a victim of domestic violence, the court will consider factors including, but not limited to, the following:
The history between you and the defendant, including threats, harassment, stalking, and physical abuse

Whether the defendant has attempted to harm you or household members

Whether the defendant has threatened to kidnap or harm your children

Whether the defendant has used any weapons, including guns or knives, against you

Whether the defendant has a criminal history involving violence or the threat of violence
Have an Attorney Represent You
Working with a qualified family law attorney can ensure your wishes are communicated to your abusive spouse without putting yourself in harm's way.
Everything you tell your attorney is protected by the attorney-client privilege, so it is in your best interest to be open and honest with the professional you choose to hire.
At Owenby Law, P.A., our Jacksonville family law attorneys are here to protect your best interests during this difficult process. We make it our mission to provide experienced counsel and empathetic support for each and every client.
Contact us today at (904) 770-3141 to schedule a consultation with our team.