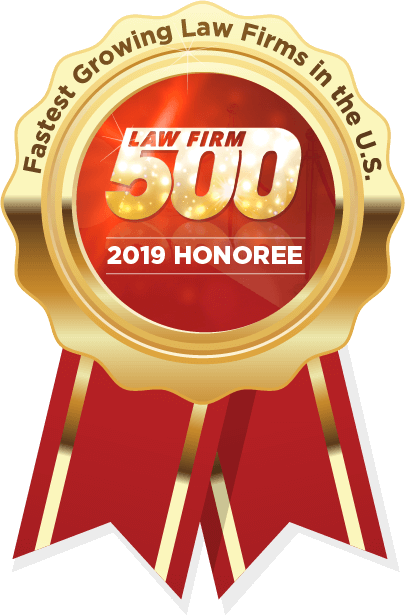 In August, Owenby Law, P.A. was selected to the Inc. 5000 list of the fastest-growing companies in the entire U.S. Now we're delighted to share that we've also been selected to the Law Firm 500 Fastest Growing Law Firms list as a 2019 Honoree! This will be our third time to make this prestigious list.
For the last 4 years, Law Firm 500 has celebrated the fastest growing law firms with an exclusive invitation to their list, as well as an annual conference and awards gala. By promoting those law firms that achieve extraordinary financial growth, the Law Firm 500 aims to inspire more legal entrepreneurs to pursue financial freedom on their own terms.
After an incredible year where we witnessed 53% in revenue growth at our firm, Owenby Law, P.A. is proud to be #84 on the 2019 Law Firm 500 list. As we continue to expand as a business, it's our hope that we can provide top-tier legal service to more clients than ever before – and to serve as trusted legal advocates in communities across Florida.
Your Team of Driven and Dedicated Professionals
From criminal defense to family law cases, Owenby Law, P.A. can handle a wide variety of legal matters. Bringing over 125 years of experience to the table, our diverse team will never back down from a challenge. If you have a complex legal claim in Jacksonville, Orange Park, St. Augustine, or Fleming Island, we have an office that can address your needs and give you the customized service you deserve.
Read more on our Press Release.
Call (904) 770-3141 today for a 30-minute free initial consultation with an experienced attorney!