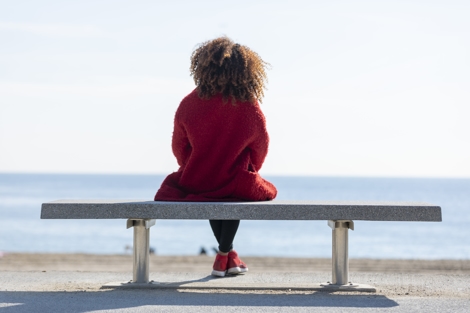 While divorce is never a simple process, there are some steps you can take to make the experience easier for yourself and your family.
Our Florida family law attorneys discuss measures that may make the legal and emotional sides of divorce easier for you.
The Divorce Process in Florida
Before we discuss how to make divorce easier, we would like to clarify the divorce process in Florida so those considering filing for divorce know what to expect.
First of all, it's important for spouses to keep in mind that a divorce is not the only option to end a marriage. An annulment is an alternative solution that some couples may decide better suits their needs.
Annulment
While a divorce recognizes that a marriage existed and will now be ended, an annulment determines that a valid marriage never occurred in the first place. The grounds for filing for annulment in the state of Florida include the following:
One or both of the parties lacked the understanding to be able to commit to the marital contract, due to either intoxication or mental incompetency.

One of the parties materially misrepresented themselves.

One of the parties lacked the ability to consummate the marriage.
Divorce
If spouses do not want to pursue an annulment, a divorce—known in Florida as a "dissolution of marriage"—is the road they will go down.
Florida is a "no-fault" divorce state, which means that the state has abolished fault as a ground for dissolution of marriage. Instead, the only ground that a divorcing spouse must prove is that the marriage is "irretrievably broken."
Either spouse can file for dissolution of marriage. In order to do so, the following must be demonstrated:
The marriage exists.

The marriage is irretrievably broken.

One spouse has been a Florida resident for six months preceding the filing of the petition.
The divorce process will determine certain things, including alimony, equitable distribution of marital assets and debts, and the parenting plan.
When both spouses agree on every aspect of their dissolution of marriage, it's considered an uncontested divorce. In an uncontested divorce, the ultimate goal is to reach divorce decree agreements without needing to go before a judge to do so. This can help speed up the divorce process and keeps all decisions in the hands of the divorcing couple.
Many divorces, however, are not uncontested because many couples cannot agree on at least one aspect of their divorce. This is considered a contested divorce. In this situation, it's in your best interest to work with an experienced family law attorney who is knowledgeable in your state's unique divorce laws and can work with you to ensure you recover the assets you deserve.
Divorce is Different for Everyone
Throughout this process, it's important to keep in mind that everyone experiences divorce differently. Some people may consider it a positive experience and want to move through it as quickly and efficiently as possible, while others remain in denial and attempt to delay the proceedings.
As you begin the divorce process, remember that there are small things you can do to improve the experience for everyone involved, including the following:
Don't think of the split as a battle. Mediation provides an opportunity for spouses to come up with ideas about how to end their marriage without going to court. Try, to the best of your ability, to work with the other person and come up with a solution that suits both of your needs. In fact, research shows that mediation can be beneficial for emotional satisfaction and children's needs during this time.

Present a plan to your children. Children often experience more problems when their parents stay in a high-conflict marriage instead of getting a divorce. However, divorce needs to be presented to the children well. With your spouse, come up with a clear plan about your planned divorce and present it to the children together. Explain that this move will be better for everyone involved, and keep lines of communication open for the children to ask questions.

Give the children plenty of notice. Sudden change can be difficult for kids. When planning a big transition such as a divorce or a family separation, give them plenty of time to process their feelings and prepare for the change.

Take care of yourself. Divorce can be overwhelming. Practicing self-care can help you deal with the changes in a healthier way. Try getting involved in activities you enjoy or joining a formal support group to talk to others who are going through a similar situation.

Consider speaking with a psychologist. Visiting with a psychologist or therapist can help you process your emotions and adjust to these changes.
Considering a Divorce? We're Here to Help
If you're considering getting a divorce in Florida, our Jacksonville family law attorneys are here to help. We're backed by over 18 years of experience, and we know how to help you navigate this process successfully.
When we take on a new case, we work as a team. We help you get started with a free, no-risk consultation so you can understand your options. We're well-equipped to handle many forms of divorce, including contested divorce, uncontested divorce, high net worth divorce, military divorce, and more.
We know divorce is not easy, but often, it's the right thing to do for yourself and your family. We encourage you to contact Owenby Law, P.A. today at (904) 770-3141 to learn more.