Divorce laws vary from state to state. Our infographic below illustrates what you may expect with ending your marriage in Florida.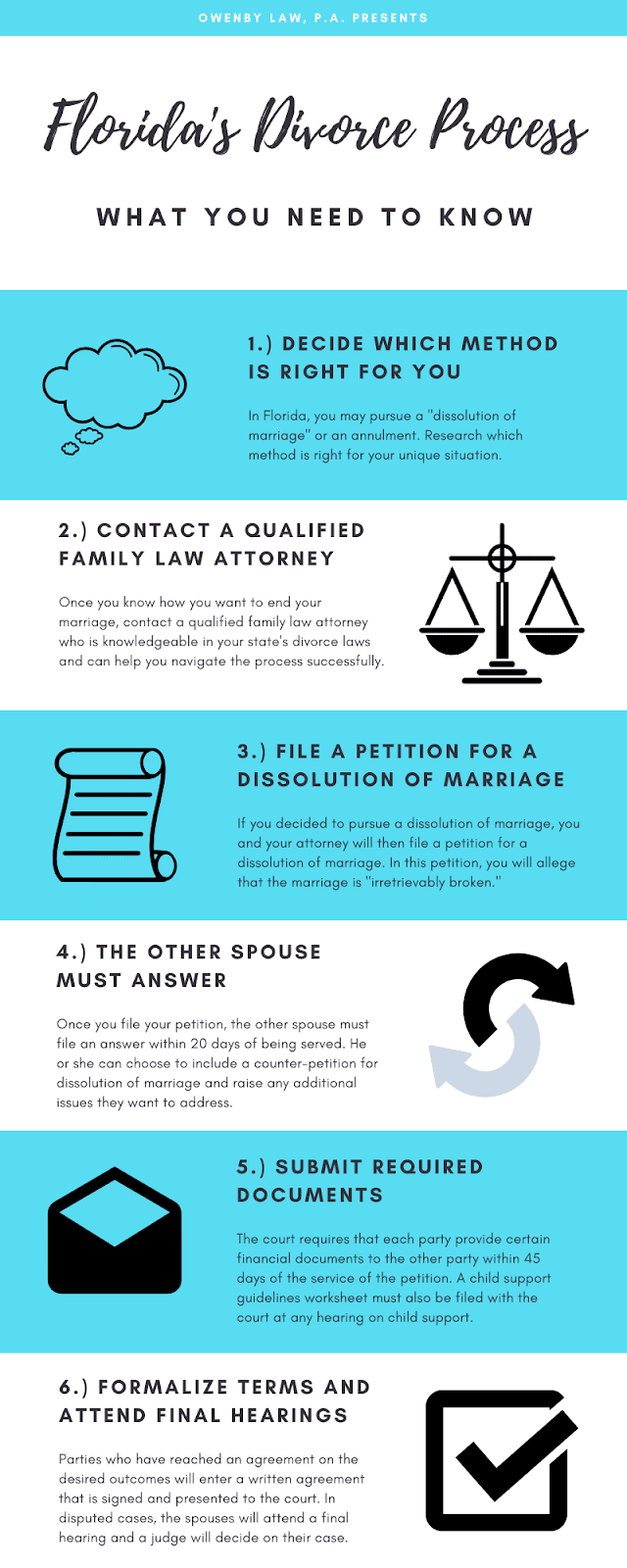 Considering Divorce in Florida? Contact Us Today
If you would like to end your marriage, our Jacksonville family law attorneys are here to help you through the process as seamlessly as possible. Our expertise in this state's divorce laws will help ensure you receive everything to which you're entitled.
Contact Owenby Law, P.A. at (904) 770-3141 to learn how we can assist you.