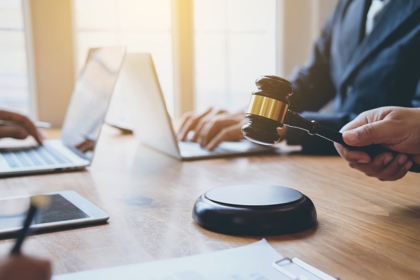 Divorces can be contested or uncontested. The type that you and your spouse pursue may affect the length of your legal proceedings.
Learn what constitutes an uncontested divorce and how it may benefit you.
When is a Divorce Uncontested?
An uncontested divorce occurs when both spouses agree on every aspect of their divorce. In this situation, the spouses' ultimate goal is to settle their divorce without having to go before a judge to do so.
This can help speed up the divorce process and avoid certain court and legal fees. An uncontested divorce can be particularly beneficial when child custody and support matters are concerned, because there is less conflict between the children's parents.
To conduct an uncontested divorce, you and your spouse will need to retain a qualified family law attorney who is knowledgeable in your state's laws and can help ensure you recover everything you deserve.
Typically, all lawyers involved sign an agreement to step out of the case if the divorce proceedings do not go as planned and the divorce needs to go to court. This helps encourage cooperation as the priority in this situation.
Thinking About Divorce? Contact Us Today
If you'd like to begin the divorce process, our Jacksonville family law attorneys can help ensure your experience is as seamless as possible. We'll work with you to ensure you are comfortable with and informed on all proceedings. Our team is backed by more than 20 years of experience ready to work for you.
Contact Owenby Law, P.A. at (904) 770-3141 to learn how we can assist you.