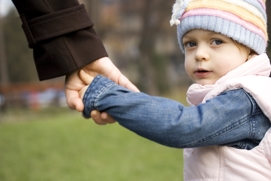 Divorce may seem complicated and overwhelming, particularly for spouses who adopted a child together. The good news is that the divorce process is not much different for adoptive parents than it is for natural parents.
Adoptive Parents Have the Same Rights
In the state of Florida, adoptive parents have the same legal rights as natural parents during a divorce. This means that the divorce process that adoptive parents go through is essentially the same that natural parents experience.
This process includes the following steps:
Either spouse files for the "dissolution of marriage." To do this, it must be proven that a marriage exists, that one of the spouses has been a Florida resident for six months preceding the filing, and that the marriage is irretrievably broken.

The responding spouse must answer the petition within 20 days of being served. The responding spouse can then decide whether or not to pursue a counter-petition raising any additional issues the filing spouse did not address.

Each party must provide financial documents. This must be delivered to the other party within 45 days of the service of the petition.

The spouses may go through the mediation process. If the spouses can resolve the dissolution of the marriage in agreeable terms, mediation may be a good option for them.

If spouses cannot agree on terms, they will attend a final hearing where they will present evidence and testimony to a judge. The judge will then make the final decision on the contested issues.
Considering a Divorce? Contact Us Today
If you're considering a divorce in Florida, our Jacksonville family law attorneys are here to help. We know divorce is never easy, no matter your current family situation. We have the experiences and resources needed to help you through this process more easily.
Contact Owenby Law, P.A. today at (904) 770-3141 to speak with our team.