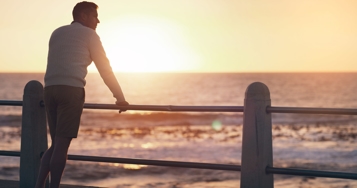 A divorce agreement will direct a large part of your life in the years following the divorce. Therefore, it's in your best interest to know the components you should include in your divorce agreement to avoid any financial difficulties or other issues.
Below, our Jacksonville family law attorneys discuss three things to consider in a divorce agreement.
1. Identify and Distribute Assets
Asset and property division is one of the most complicated aspects of a divorce, particularly because many of the assets in question were accumulated by both parties during the marriage.
Assets involved in a divorce may include, but are not limited to, the following:
Cars

Houses

Retirement benefits

Business interests

Stocks and bonds
Certain financial liabilities will also be divided in a divorce, including mortgages, car loans, credit card accounts, and more.
While Florida is an "equitable distribution" state, this does not mean everything will be divided between the spouses 50/50. Therefore, it's important to work with a qualified family law attorney who can help you sort through the aforementioned assets while keeping in mind the following factors that determine asset division:
The duration of the marriage

The contribution of each spouse to the marriage

The economic circumstances of each spouse
2. Create a Parenting Plan
When divorcing spouses have children together, the process can become more complicated.
The main issue that will be decided upon is child custody. In Florida, the court gives parental responsibility for a minor child to each parent equally. However, if one spouse is abusive or neglectful to the child, then the other spouse may be granted sole custody.
Once you know what type of custody you and your spouse will have, it's a good idea to establish a clear parenting plan so there is no confusion as to when the child is staying with one parent or the other. This also helps retain a stable routine in the child's life.
3. Agree on Alimony
The courts consider several factors to determine whether alimony should be included in a divorce agreement, including the following:
The standard of living that was developed during the marriage

The length of the marriage and the age of each spouse

The financial resources of the spouse seeking support

The mental, physical, and emotional condition of each spouse

Each spouse's contribution to the marriage, including homemaking

The responsibilities each spouse will have for minor children
Need Help with a Florida Divorce? Contact Us Today
If you want to pursue a divorce in Florida, our Jacksonville family law attorneys are here to help. Our team can help you establish a divorce agreement that's in the best interest of you and any children of the marriage.
Contact Owenby Law, P.A. today at (904) 770-3141 to schedule a free initial consultation with our team.