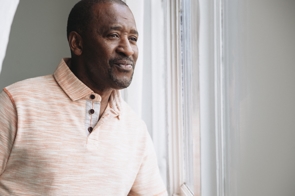 If your marriage isn't what it once was, or never really was what you'd hoped it would be, you may wonder whether it's time to call it quits. Marriage is difficult, and it takes effort from both partners in order to be successful.
When one partner decides the relationship is no longer worth fighting for, it can make life very difficult and uncomfortable for the other person. This, in turn, causes everyone involved to feel unhappy and dissatisfied.
Read on to learn whether getting a divorce is worth it in your circumstances.
Ask Yourself Some Questions
If you're considering pursuing a divorce, it may be a good idea to ask yourself the following questions before beginning the process:
Have you clearly communicated your apprehensions with the relationship?
You must not only communicate clearly with your partner, but you must make sure they're receptive to that communication. Studies show that most people only tend to hear about 30-35% of what is said to them, so it may be a good idea to revisit some of your issues with your spouse.
Are you and your spouse on the same page regarding your relationship roles?
It's normal to have expectations about the ways your spouse conducts him or herself. Your partner probably has expectations of you, too. It may be helpful to sit down with your spouse and discuss your expectations of one another.
Think honestly about whether there's a way to save your marriage.
It may be helpful to write a list of the things you need to do to save the marriage, as well as what your spouse needs to do. Have your spouse do the same. It's important not to put all the responsibility on your spouse, and that you hold yourself accountable, too.
Consider whether you'd truly be happier without your spouse.
Think about what you're giving up for the marriage—is it worth what you're getting out of the relationship? Perhaps you're not as physically attracted to your partner as you'd like to be, but they're a good parent, help out around the house, and provide support for the family when it's needed most. Honestly consider what's most important to you in the relationship and whether you're getting it.
Do you still love your partner?
You can answer "yes" to this question and decide that divorce may still be the way to go. While unhappy couples haven't always fallen out of love, the relationship may be strained for one reason or another.
What are your greatest fears about ending the partnership?
Some people are afraid of being alone for the rest of their lives, or even just being single again. Other people may fear the loss of intimacy. When you understand what you're afraid of, it'll be easier for you to decide whether ending the relationship is the best thing to do.
Is the idea of divorce diminishing your self-esteem?
It's common for people to feel like failures when the idea of getting a divorce begins to arise. If this is the case, don't focus on where the relationship went wrong. Instead, focus on your successes during the marriage. If you gave it your all, focus on that. It's not easy to fully commit yourself to another person, but you did that. And that's huge. Be proud of yourself for the good things you've done, and don't be too hard on yourself for the things you could've done better.
How can you end the marriage in a way that's best for the children?
Being in a miserable relationship is no relationship to be in. Your children will know if you're miserable—even if you try to hide it from them—and it will take a toll on them, too.
While going through a divorce is painful and difficult, it's much harder for you and your children to stay in an unhappy relationship. It's wise to consider how you'll co-parent with your spouse after the marriage ends. You'll need to be amicable with your partner in order for your children to feel comfortable and safe throughout the process and long after it's over.
Can you handle the financial burden that divorce poses?
It may be a good idea to meet with a financial advisor to go over the costs of getting a divorce. There's so much up in the air when going through a divorce, so you'll want to make sure you feel stable and grounded in your finances long before you begin the process. That way, you'll feel more secure when the time comes.
Can you deal with the daily duties that your partner handled?
You may need to handle aspects of daily life that you never needed to handle before. For some, this may mean cooking and cleaning. For others, this can mean paying the bills and balancing the checkbook. It's important to consider all of these activities and how they'll be handled once the marriage ends.
How can you make sure this doesn't happen again?
You'll have a much better chance of success going into your next relationship if you acknowledge the ways you could have acted differently in the marriage. Addressing and correcting bad behavior is a great way to make sure you don't go through a divorce more than once. No one is perfect, so it's important to take an account of the role you may have played in making the relationship go sour.
If You're Ready for a Divorce, We're Ready to Help
If you've carefully considered all of the aforementioned questions and you've decided divorce is the right way to proceed, we're here to help you through it.
Our team here at Owenby Law, P.A. is highly skilled in family law matters, and we've helped many other couples amicably end their marriages. Let us help you, too. Don't hesitate to contact our firm right away.
Contact Owenby Law, P.A. today at (904) 770-3141 to speak with our team.